5 Must-visit Attractions In Abu Dhabi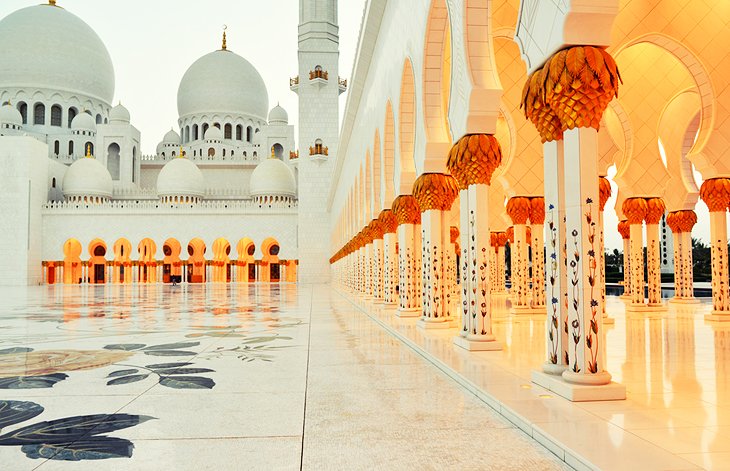 Abu Dhabi is full of things to do. Fleeting visitors undoubtedly have difficulty narrowing down their itinerary lists to a few choice selections. 

Despite travel disruptions largely affecting the tourism industry, Abu Dhabi has implemented measures to make things easier for all concerned. Entry has now been the smoothest it has been for a long time, which means the Emirate's best attractions are now more likely to be visited. 

What are these special locales? Consensus varies from person to person, but our picks can be found after the jump. 

Yas Mall

Many tourists enjoy visiting shops for some retail therapy. If some of the most appealing brands can be found in one place, then that will undoubtedly serve as an attraction to remember. 

Therefore, tourists should visit Yas Mall when exploring Abu Dhabi. Leading international and regional brands can be found here. State-of-the-art cinema screens can also be enjoyed at your leisure, alongside other exciting entertainment offerings. If you are looking for some choice items to pick up and take home with you, Yas Mall will likely have many things to draw your interest. 

Ferrari World
Abu Dhabi is a lush and extravagant Emirate. Having a taste of the finer life should be a priority if you are a tourist. 
You can do this at places like Ferrari World, where you can drive your dream vehicles with a Ferrari-trained instructor. It is the largest indoor theme park on the planet and is located on Yas Island – just a short walk away from the aforementioned Yas Mall! Why not kill two birds with one stone?

Yas Waterworld

Round out the Yas portion of your Abu Dhabi trip by visiting Yas Waterworld. A range of family fun activities can be enjoyed here, and your suggestion of visiting is sure to make a splash with your family. 
There are five extremely impactful rides, as well as an additional 40 slides to add an extra wow factor to your trip. Cafes and shops can be found close by if you want to make a day of it. 

Heritage Village Tours

No tourism trip is truly completed without a bit of learning. Make your trip more enriching by visiting an authentic Arabian village as part of the heritage village tours. 

Gain intriguing insights into pre-20th century life here. Dig deeper into the cultural norms of the period and partake in immersive craft workshops to see how certain goods were made. Keep an open mind as you adopt a unique perspective on how life used to be in a foreign place. 

The Sheikh Zayed Grand Mosque 
Should curiosity strike you further, there are plenty of other instances where you can learn about the rich culture and history of Abu Dhabi. 

The Sheikh Zayed Grand Mosque runs free guided tours. Getting up and close with the structure is a privilege and an opportunity you would do well not to pass up. 

The building itself is iconic of Abu Dhabi too, so it really is a must-see destination during your visit. The exquisite marble, carvings, and tilings make this structure not only a place of spiritual significance but also a considerable feat in sheer architecture and construction too.