3 Great Reasons to Travel During the Fall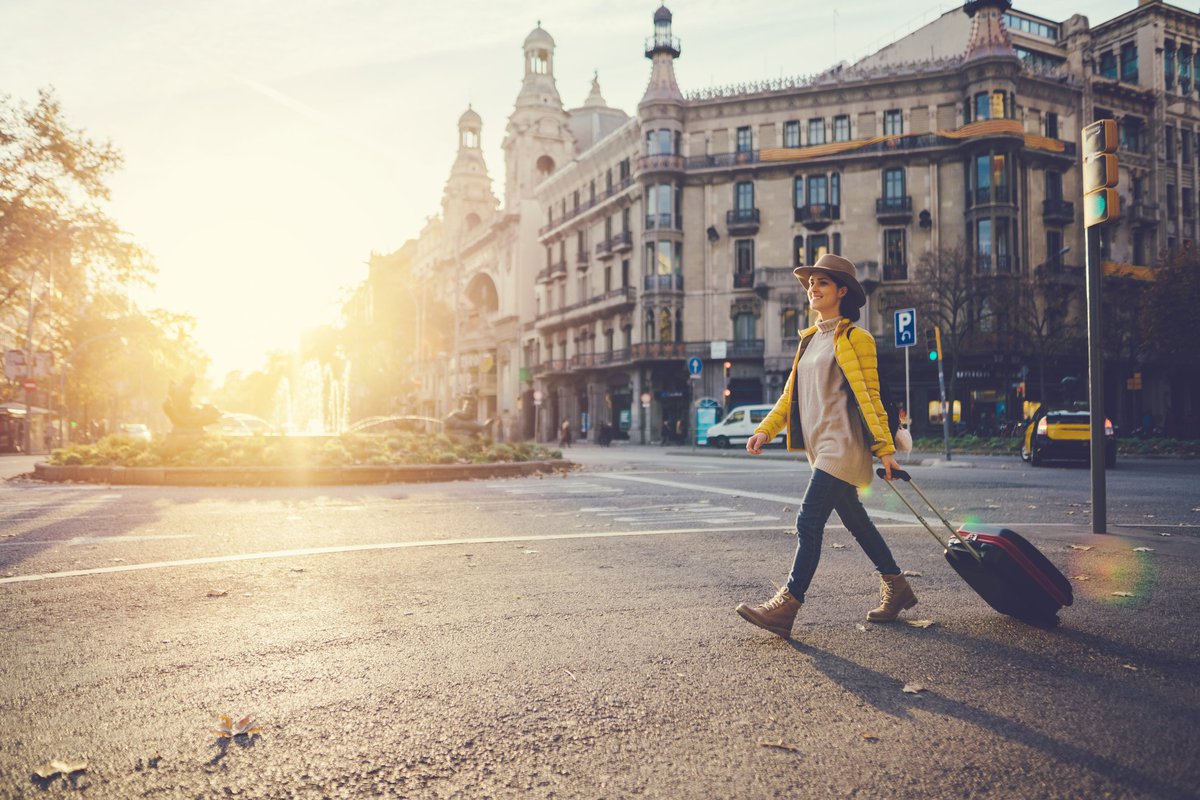 You may want to put off your travel plans for a couple more months.
---
Key points
The fall season isn't usually the most popular time for travel.
You may want to consider bailing on summertime travel and making plans for fall instead.
You may be able to avoid higher prices, bigger crowds, and canceled flights if you wait a bit longer to take a trip.
---
There's a reason summer has long been a popular time to travel. Not only is the weather more mild (albeit hotter in some places), but for families with school-aged children, it's a great period to get away without having to worry about missing out on time in the classroom.
If you're thinking of making summertime travel plans, you're no doubt in good company. But here's why you may want to postpone your itinerary until the fall instead.
1. It's generally cheaper
Leaf-peeping destinations like New England can reach their most expensive point in the fall, when the scenery is at its most breathtaking and demand is high. But for much of the country, you'll get a cheaper rate on everything from airfare to lodging if you opt to travel during the fall as opposed to the summer. And if you're planning to travel overseas, you might spend a lot less to do so in October or November, as opposed to July or August.
2. There are generally fewer crowds
Whether your travel destination is a national park or a major city, if you want to be able to navigate it more easily, then fall may be a better time for a visit than summer. Tourist hotspots are often notoriously crowded during the summer months. If you delay your plans a bit, you might find it easier to spread out and do the things you want to do without having to wait in long lines.
Plus, let's not forget that we're still dealing with a pesky COVID-19 virus that doesn't seem to want to let up. If the idea of grappling with crowds is concerning to you from a health perspective, or you have underlying medical conditions that make you more nervous about COVID-19, then that alone is a good reason to delay your plans until fall.
3. You may be less likely to fall victim to a canceled flight
If you've been following the news, you may have seen reports of mass cancellations of flights and extensive delays at airports. None of that sounds fun. Note that traveling in the fall won't guarantee that your plans will go off without a hitch. But since airlines tend to be less overbooked during the fall, you may be less likely to encounter an issue getting to and from your destination.
Should you plan to travel during the fall?
Tempting as it may be to plan a summertime getaway, waiting until the fall season to travel could really work to your advantage. And here's another benefit of waiting: If you don't have a credit card that rewards you generously for travel, you now have time to apply for one.
In fact, it's worth getting a travel rewards card if you think you'll be doing a lot of flying. At a time when airlines are nickel-and-diming consumers left and right, it pays to have a credit card at your disposal that could save you money on some of those aggravating, budget-busting fees.
Top credit card wipes out interest until 2023
If you have credit card debt, transferring it to this top balance transfer card secures you a 0% intro APR into 2023! Plus, you'll pay no annual fee. Those are just a few reasons why our experts rate this card as a top pick to help get control of your debt. Read our full review for free and apply in just 2 minutes.